WORK-PAC
plans and tracks labor costs and schedule performance at the work order level and summarizes performance by shipyard trades, work centers and work breakdown structures. The system is tied directly to time charges, automatically measures work progress, and forecasts final costs contiguously in man-hours and labor dollars. Trade manpower requirements can be generated as planned and forecasted to completion for single contracts or across the entire company operations.
Work orders form the basis of WORK-PAC. With budgets and schedules, work orders define the scope of work and provide the means for authorizing work and for collecting time charges against contracts. When linked to MAT-PAC, the work order also can provide a complete bill of material pick list, including status of the material (important when ensuring that material will be available prior to beginning work).
The system offers different types of work orders to improve management of work performance. Click here to view some examples.
Tracking Costs & Schedules: The system tracks cost and schedule performance not only at the work order level, but summarizes performance by contract work breakdown structure. It also summarizes performance by ship products (structural and equipment modules, ship zones and compartments, etc.) and by shop (work center) and individual trade or craft.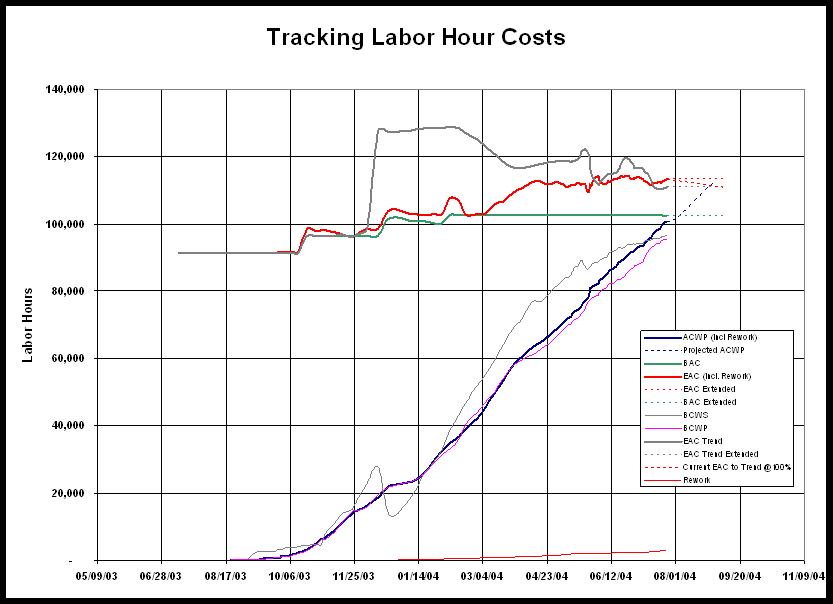 The system tracks special work categories, including rework, hours charged after work order closures, internal and external change orders, etc. It further tracks all premium charges (time-and-half, double, dirty work, etc.).
Work Progressing: The system simplifies management control efforts by determining progress automatically, using well proven methods. The system also accepts manual progressing which can be compared with the system's figures directly.
Forecasting Final Costs & Schedules: WORK-PAC automatically provides continuous forecasts of final costs (man-hours and labor dollars) and completion schedules to indicate the direction of cost and schedule performance.
Manpower Planning & Forecasting: WORK-PAC computes planned manpower requirements down to the trade or craft level of detail. The system tracks actual manpower and forecasts requirements to complete the work. The manpower analysis can be done for each contract under way or across the entire shipyard's operations. Quick and easy modeling of potential new contracts will show the impact of the new work upon existing work loads.
Activity-Based Costing: Besides contract work, the system has proved to be equally adept at managing plant maintenance and overhead operations costs. The system uses activity-based accounting methods, so unproductive costs can be easily identified and eliminated from the company's operations.
Systems Integration: WORK-PAC can be integrated directly with the material planning, purchasing and inventory control system, MAT-PAC. This allows production work orders to be developed with detailed material pallet requirements that have material order and location status. WORK-PAC also can be integrated directly with the project scheduling system, PERT-PAC. This enables work orders to be properly sequenced within available manpower, facilities and other resource constraints. In addition, PERT-PAC will integrate labor schedules with material purchasing deliveries, taking into account special problems of long lead items and their schedule demands upon engineering to produce specifications in time to satisfy the procurement cycle.
WORK-PAC can be electronically interfaced with many different payroll systems. Options for bar code time and attendance and work order time charging options are available.
Please contact us if you have any questions about WORK-PAC or our other PERCEPTION software products and services.