Generic New Construction Cost Estimating Relationships - CERs
Specializing in Shipbuilding & Ship Repair Production Software Since 1972
---
SPAR has compiled an extensive library of new construction cost estimating relationships (CERs) used for estimating labor and material (purchased) costs which are available for purchase. Additionally, update subscriptions are available to keep these libraries current with today's costs along with new items.
These CERs are based upon a notional (generic) modern mid-size U.S. commercial shipbuilding facility having the following general operating characteristics:
a) Current technology CAD and resource planning and management systems
b) Moderate levels of pre-outfitted hull block and module construction
c) N/C plasma plate cutting
d) Automated panel line
e) Large hull block assembly hall
f) Automated shot blast and painting facilities
g) Steel manufacturing capacity of approximately 20,000 metric tonnes per annum.
The cost data was developed from a cross-industry analysis of cost performance data collected from various sources and specially formulated for the generic U.S. commercial shipyard described above. Productivity factors may be applied to these generic costs to suit expected differences for the expected type of shipyard (whether commercial or combatant builder) and for the relative ship design complexity, maturity and quality of detail engineering and production planning, and for a specific build strategy (extent of pre-outfitting of hull blocks, equipment and system product modules, group technology manufacturing, etc.).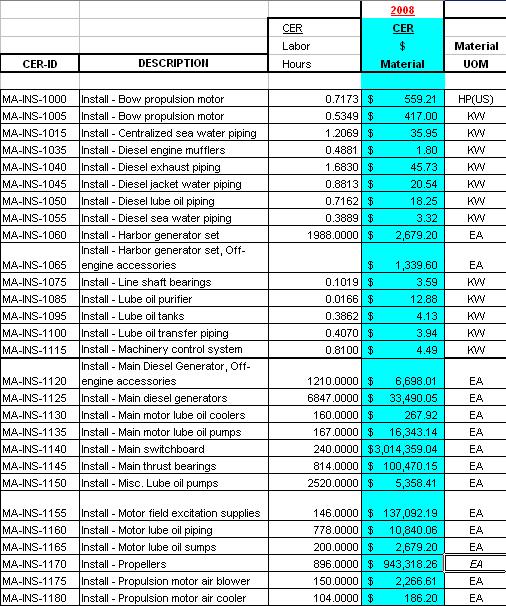 These CERs also are based on a wide range of cost metrics including weight for structural components, kW for powering and electric generation, ship volumes, deck areas, physical hull dimensions, crew size and type breakdowns, etc.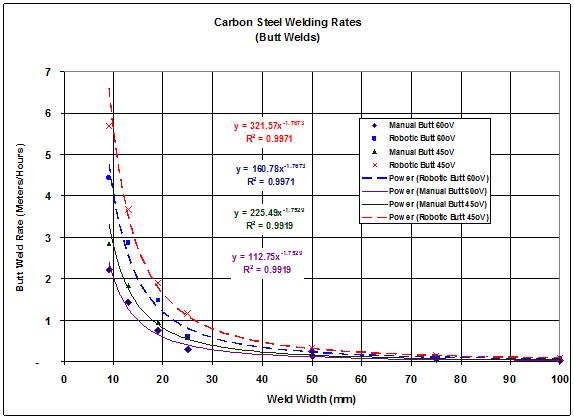 Material costs can be adjusted for any year from 1985-2020 using a series of commodity-based escalation tables developed from government statistics and other industry sources.
Read More about our CER Libraries …..
SPAR employs a professional staff experienced in management information systems, on-line data processing and systems analysis. PERCEPTION software, the foundation for our innovative, cost-effective project management systems, is used successfully in many companies throughout the United States, Canada, and United Kingdom.
Please contact us if you have any questions about our PERCEPTION software products and services.